Do you ever suffer from the occasional wintertime cold or sinus irritations from the changing weather? I know this is something that I have struggled with in the past and every time I get a cold, I feel like I have to put my life on hold until I get better! To avoid this, I have developed my own Jump-start health routine to begin the moment that I feel any slight inclination that a cold is a possibility lurking around the corner!
I call it my GGLOT concoction! GGLOT standing for Green Vibrance, fresh Ginger, fresh Lemons, Oregano tea, and Turmeric Juice! Every body is different, but I have found that these four ingredients have amazing health qualities and are able to kick the cold right out of me!
Natural Remedy for Cold & Sinus Congestion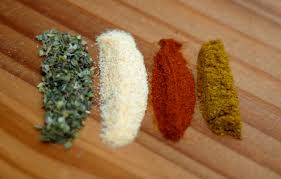 Every morning I try to drink a warm cup of water with freshly grated ginger and lemon juice, but especially when I feel any bit of sickness coming on, I double the amounts of each ingredient to make sure I get in the health benefits! I also love chewing and eating the ginger at the end of the tea concoction! It is super spicy and warms the throat and belly but I find that it also helps relieve slight discomfort with its natural healing qualities! Then it doesn't stop there, I make a huge bottle of this drink and continue to drink it throughout the day.Hydrating while slightly ill can help flush the system and remove the illness quicker. Then a daily absolute for me is Green Vibrance. I drink it every morning with breakfast and it is a non-negotiable for me. Especially if you've been on antibiotics, it is so important to re-establish the good belly bacteria and flora, which is why the 25 billion probiotics that are provided with green vibrance are a necessity!
Then moving onto Turmeric and Oregano, both of these items have amazing healing qualities and help to flush and cleanse the lymph node system! Turmeric is a little root vegetable that looks similar to ginger but then has bright orange flesh and a spicy quality to the taste! The best way that I find to have Turmeric is in a juice form with a few other ingredients added! If I make Turmeric Juice at home, I probably make a quarter to half a cup of turmeric, add a tiny bit of cayenne pepper and then sometimes honey to sweeten the juice up! I then drink the juice in a shot or over some ice! The flavor might take a little to get used too, but it is super delicious once you can appreciate the subtleties of this yummy amazing root veggie!
Then we can't forget about Oregano Tea! If you have a congested nose, drink a warm cup of oregano tea and I swear by the end of the cup you will feel less congested! Simply buy some organic dried oregano at your local store and put it in a tea infuser, add hot water and enjoy! You will be amazed at how much more lively you will start to feel if you add GGLOT to your health regimen! I hope you enjoy these ideas and always comment and leave questions but until then, Stay healthy and most importantly Stay Vibrant!